ScreenSaverTool
App for creating the screen saver from your own images
Available for Smart phones / Tablets
iOS 13.0 or later, Android 6.0 or later
Language: The app is currently available only in English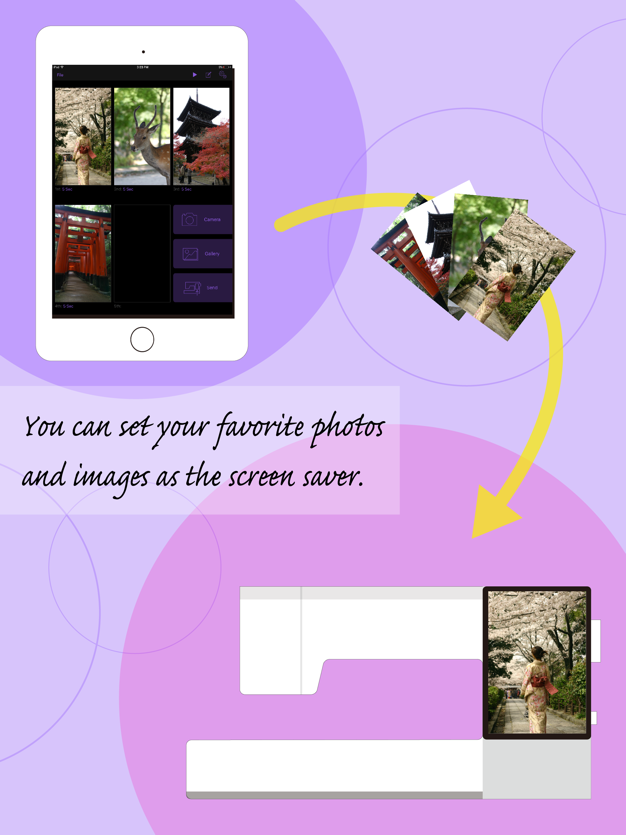 The Screen Saver Tool allows you to set the screen saver image for your Janome sewing machine using your mobile and Wireless LAN. Photos taken and images saved on your mobile can be used as screen savers for your sewing machine and you can enjoy your own original screen saver!
Compatible with the following sewing machines
Memory Craft 15000 version 2.11 or later
HORIZON Quilt Maker Memory Craft 15000
SKYLINE S9/atelier 9
CONTINENTAL M17
Tool details
Camera function
Camera roll import
Image editing (rotation, expanding, shrinking, center arrangement)
Time display setting
Preview function
ScreenSaverTool for Android  is a trademark and/or registered trademark of DRAW stitch International Ltd.
SceenSaverTool for iOS is a trademark and/or registered trademark of JANOME Corporation
App Store is a service mark of Apple Inc
Google Play and logo are trademarks of Google LLC.