AcuStitch Update for Ver. 2.10
Version: 2.10
Release date: April 20, 2022
AcuStitch arranges stitch data in succession, helping you to create embroidery data for various shapes.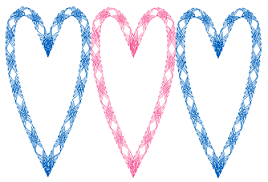 Notice
This update is only available for existing AcuStitch users.
*It cannot be installed on any PC without a previous version of AcuStitch installed.
Compatible with the following machine
CONTINENTAL M17
MC14000, MC15000
MC12000
MC9850, MC9850SE, MC9900
Skyline S9, atelier 9
MC400E, MC450E, MC500E, MC550E
Computer System / Device Requirements
OS: Windows® 11 / Windows® 10 / Windows® 8.1 (32 or 64 bit)
CPU: 800MHz minimum (1GHz recommended)
Memory: 512MB minimum (1GB recommended)
Hard Drive: 80MB minimum free space
Video Resolution: 800 x 600 minimum
(1024 x 768 recommended)
USB port
Mouse or touch pad
What's new in Ver. 2.10
Compatibility with CM17, MC9850, and MC9850SE
In-app model selection
In-app language selection
Digital ruler work function added
Ability to align patterns added
Shapes added (rectangle, isosceles, right angled triangle)
Compatibility with OS: Windows® 11
Resolves minor issues from previous version
Please review the following before downloading
The downloadable installation instructions show a Windows® 10 OS.
If Windows® 11 / Windows® 10 automatic updates are disabled, make sure to update Windows® 11 /Windows® 10 to the latest version before installing.
It is necessary to log in as "Administrator".
For AcuStitich usage instructions, click on  HELP.
The formal name of Windows® is Microsoft® Windows® Operating System.
Windows is a trademark of Microsoft Corporation.
Windows® 11, Windows® 10 and Windows® 8.1 are trademarks of Microsoft Corporation.
Changelog
Ver.2.10
Compatibility with OS: Windows® 11
Compatibility with CM17, MC9850, and MC9850SE
In-app model selection
In-app language selection
Digital ruler work function added
Ability to align patterns added
Shapes added (rectangle, isosceles, right angled triangle)
Resolves minor issues from previous version
Ver. 1.10
Compatibility with MC550E
Resolves minor issues from previous version